Affiliate Disclaimer: This page may contain affiliate links, which means we earn a commission when you buy through our link (at no additional cost to you). Read our full Disclosure Policy.
As a blogger, business owner, or entrepreneur, a huge part of your role is to bring your unique brand to life. This can be a challenge—especially because so many people tend to underestimate what branding actually means. A brand board is one of the BEST ways to bring together cohesive branding and stay consistent!
Your brand defines everything about who you are and how you interact with your audience. Everything from fonts and colors to spacing, graphics, and patterns shapes your branding. And inside a brand board, all of these key elements come together in one convenient, accessible spot!
What Is A Brand Board?
Let's start from the beginning—what is a brand board? Basically, it's a short, easy-to-read document that includes everything that's a part of your brand.
Normally, it includes your colors, logos, fonts, styled photos, and graphics associated with your branding.
You can think of a brand board as a roadmap for your business designs! It's like a set of instructions on how to actually utilize your different branding elements. When you work with designers, team members, or web developers, your brand board will be super helpful in making sure everyone's on the same page.
If you've worked with a designer to develop your branding and logo, they likely will create one for you. But you can also create it yourself pretty easily using Canva!
The key here is that your brand board should outline everything necessary to create on-brand, consistent designs that reflect your business (and attract your ideal customers!).
Why Is Having A Brand Board Important?
Having a brand board is so important in ensuring consistency, boosting business recognition, and creating a raving community around your brand. Plus, it makes it possible for your brand to stay consistent even when unexpected changes happen.
Let's say you hire a team member to work on social media or email graphics. Everything they need will be in one convenient place!
Or, imagine that you're running everything yourself and take a vacation. Someone else could step in and take care of your designs pretty easily when you have an effective brand board ready to go.
A huge part of branding is consistency…and that's what this tool is for! You'll want to use the same fonts, colors, and styles in all of your designs so that they're instantly recognizable to your audience. Think about brands like Nike, Dunkin', and Domino's—likely, colors and logos instantly come to mind…and that's all possible through clear branding.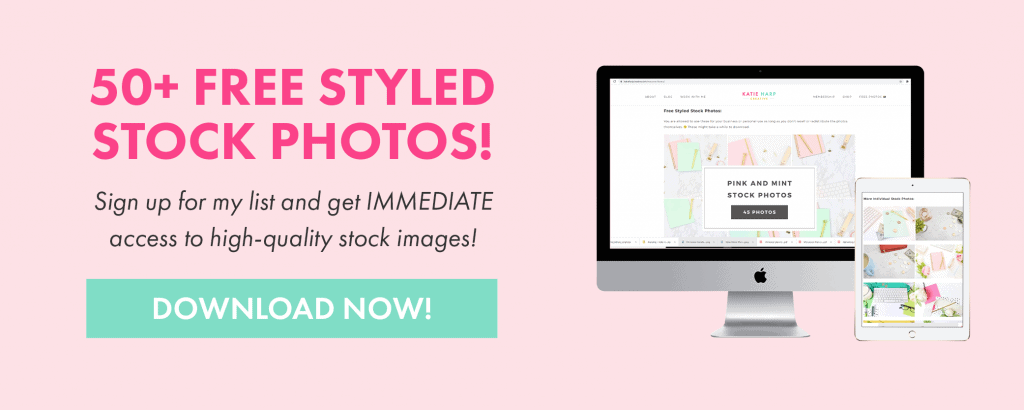 What's The Difference Between a Style Guide and a Brand Board?
Lots of people mix up brand boards and style guides…but they're different.
Style guides provide instructions on how to use different elements of your brand. A style guide tells you things like when to use certain logos, how much space should surround a logo, and what color fonts to use in different situations.
But brand boards are simpler—they only include the elements themselves, not how or where to use them. Brand boards are the cake, and style guides are the little frosting decorations…both are important, but one can't take shape without the other.
What Should You Include In A Brand Board?
Now that you know what a brand board is (and why you need one), let's talk about what you should actually include!
Most brand boards include:
Logos
Brand colors
Fonts and typography
Styled stock images
Here are some details about each of these elements!
Your Logo(s)
Your logo is one big element of your branding…and you'll need different variations of your logo for different situations! At a minimum, you should have horizontal, rectangular, square, and vertical versions!
You should have a primary logo that's the standard one, along with a secondary logo for situations where the primary won't fit perfectly.
Many people also create logo submarks, which are icons derived from your logo! These can be initials, a small graphic, or a monogram.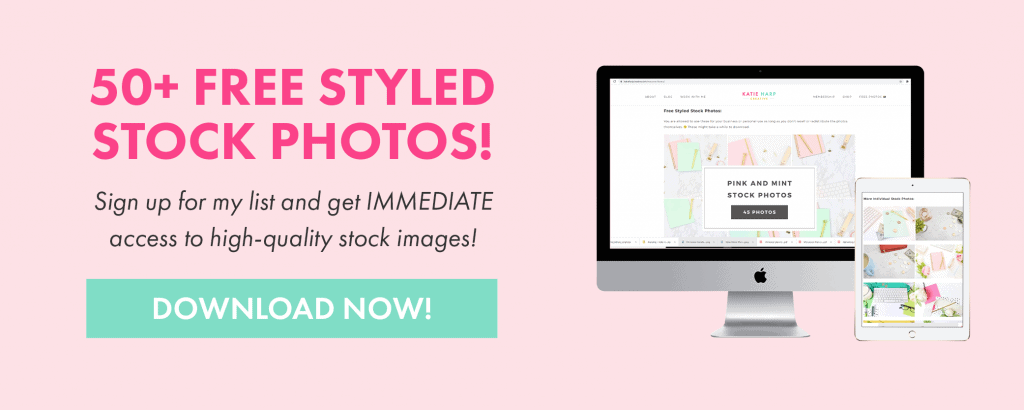 Your Brand Colors
If you haven't already chosen your brand colors, you definitely need to—and they're super important to include in your brand board. You can learn more about choosing your brand colors here!
You'll normally select 2-3 main colors along with 3-5 secondary, neutral colors. Including HEX codes makes it easy for everyone to use the exact right color when designing for your business.
Your Brand Fonts and Typography
Consistency is really important…and it's easy to achieve when you use the same fonts! Select 2-3 fonts for your brand and stick with them consistently.
My best advice is to use a clean, sans serif font as your primary font, and add more fun, handwritten or cursive fonts as secondary, decorative ones.
Styled Stock Images That Reflect Your Branding
Your brand board can also include a limited selection of your favorite styled imagery! These will give good inspiration for your business to curate images and create graphics that attract your ideal audience.
Consistent imagery helps boost brand awareness and recognition, which means it's super important! With a Katie Harp Creative membership, you'll get access to thousands of gorgeous styled stock images for your every need.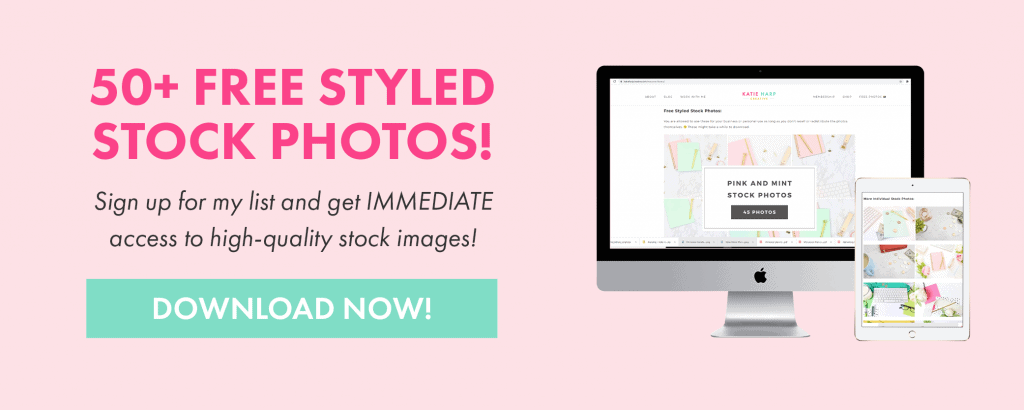 Ready To Make A Brand Board? Here's How!
You don't actually have to create a brand board from scratch!
When you sign up for a Katie Harp Creative membership, you're not only going to access tons of styled stock images and Canva templates. You'll also get access to an exclusive, powerful brand board template to help you build your own brand board!
---
Creating a brand board is super valuable for any business owner. And it's easier than ever with a Katie Harp Creative membership! Snag your own DIY template today and start creating amazing branded content for your business.
If you'd like even more styled stock photos and design templates, be sure to check out our membership!