Affiliate Disclaimer: This page may contain affiliate links, which means we earn a commission when you buy through our link (at no additional cost to you). Read our full Disclosure Policy.
Canva is an incredible graphic design tool because their templates and premade design elements make it easy for anyone to start using without much training or experience.
Whether you're using Canva for the first time or you're a seasoned pro, these Canva tips will give you some new ideas on what you can do with this awesome tool!
5+ Canva Tips and Shortcuts To Save You Time
I've been using Adobe Photoshop for well over a decade, and although I was hesitant at first to switch over, I now primarily use Canva because of its ease of use and time-saving abilities.
At one point, I timed myself making 5 graphics in Photoshop, and then in Canva, and using Canva cut my design time down in HALF just because of a few key features and shortcuts that I'll share in this post. 🙂
Canva Keyboard Shortcuts to Save Time
Did you know that Canva has keyboard shortcuts? Yes, it's true! No longer limited to complicated Photoshop shortcuts, Canva has a number of simple keyboard shortcuts that can save you a serious amount of time.
Let's keep it simple to get started… these are the keyboard shortcuts I use most often in Canva. Yes, for these you can literally just press a single key on your keyboard!
Press R to create a rectangle
Press L to create a line
Press C to create a circle
And once you've gotten those down, here are some more advanced Canva keyboard shortcuts you may want to use.
For simplicity, I'll use the "command" button here for a Mac, but if you're using a PC you'll want to press "control" instead. And the + sign is meant as AND, not another sign to press. 😉 So to select everything, for example, you would press command and A on your keyboard.
Select everything: command + A
Bold text: command + B
Uppercase text: command + K
Group elements: command + G
Ungroup elements: shift + command + G
Duplicate something: command + D
There's a whole lot of letters and symbols here, but even if you memorize just a couple of the keyboard shortcuts (press R for a rectangle!) that you think you'll use most often, you can save a bunch of time on Canva.
Premade Graphics, Charts, Photos, and More
You probably already know about Canva's famous premade templates… but did you know that they have thousands upon thousands of extra graphics, stock photos, custom charts, and more?
Canva calls these "elements" and you can search through their whole selection by clicking on the Elements button on the side of the screen.
If you need arrows, watercolor backgrounds, beautiful stock photos, gold outlines, or more, they probably have it. You know those pie charts, pyramids, or graphs that you sometimes see? Those are made by Canva! You can even customize the charts with your own colors and info.
Check out our post on Canva Elements Keywords for our favorite recommendations.
Use Canva's Brand Kit to Save Your Brand Style
One feature that makes Canva a little bit quicker to use than Photoshop is their brand kit. In the pro version (yup, a lot of the really cool options are paid! But that's why I think it's worth upgrading to Canva Pro) you can set up a brand kit to save your brand's colors, fonts, and font sizes.
That way, when you start a new design, if you press the T button on your keyboard to create a new text box (just like the shortcut above ?) it will automatically be in your brand's fonts instead of a random one. Also, if you go up to your colors, they will be saved for you from the brand kit and ready to access on any new design.
The fact that you can also create multiple brand kits for your clients to save their fonts and colors too is what makes this a massive time saver! Not only that, but you can also upload your own premium fonts from your computer to use on Canva.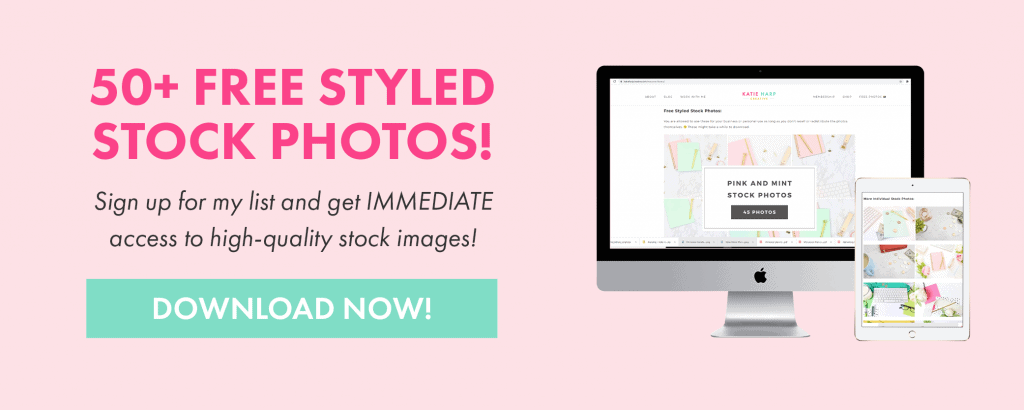 Canva's Magic Resize Feature Lets You Share the Same Image in Multiple Sizes
If you're interested in repurposing your content onto multiple different social media sites, then you've probably run into the problem of it being, well, time-consuming.
Enter Canva's Magic Resize Tool. This one feature is really what sold me initially on getting Canva Pro because it's just that cool.
Rather than memorizing every single size and set of dimensions for social media graphics, you can simply make one graphic in Canva and then use their Magic Resize tool to change it into any other dimensions that you'd like!
For example, you can start by making a square graphic and then use Magic Resize to turn it into a vertical graphic for Pinterest, a horizontal graphic for Facebook, or turn a vertical Instagram Story into the right dimensions for a vertical Pinterest pin. (When I repurpose content for clients though, I create new, original graphics for each platform though)
Note that depending on the format of your design, the magic resize tool may work better in some cases than others and you might need to do some additional tweaking.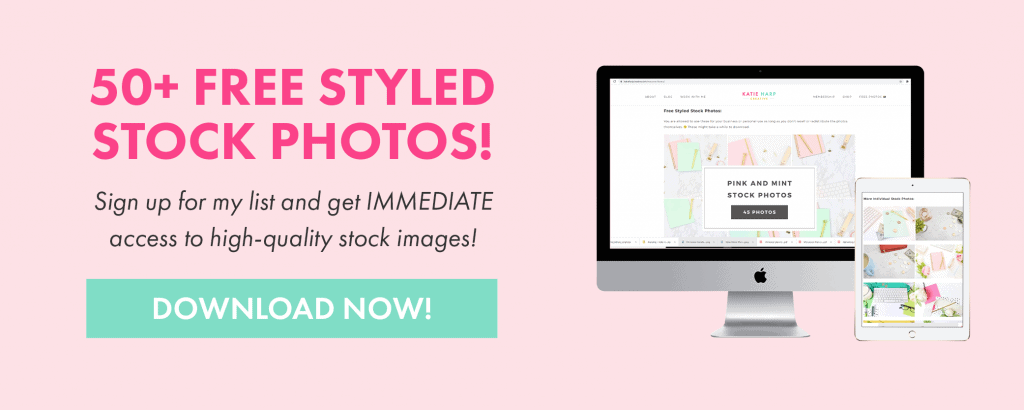 Remove Backgrounds From Images
If you've tried using other background removal tools, paid someone on Fiver to do it for you, or spent hours in Photoshop using the darn pen tool to outline someone's hair, then there is a much better solution.
With Canva Pro, you can now easily remove backgrounds from images with a single click!
All you need to do is add a background color to the canvas (just so you can see what you're doing), upload the photo you want and drag it onto the screen, click on the image, click on Edit Image, then click on Background Remover. Bam, you're done!
If you need to clean anything up further, you can use the background remover brushes they provide to erase and restore parts of the image as needed.
Add an Outline to Images
Starting with a similar process to removing a background, Canva also lets you add an outline to images, Youtube-style! Check out this quick video to see how this is done:
Canva for Video Editing
This one is a newer feature for Canva, but you can now use Canva to make simple videos. Not only do they have basic editing tools and animations, they also have Youtube thumbnail images, stock video to get you started, and royalty-free audio if you're a Canva Pro user.
Canva's audio selection has a lot of options from Epidemic Sound, so I was pretty excited to see that with one subscription to Canva Pro, I was also getting access to all of this awesome commercial use music. (Make sure if you use the audio that you connect your Youtube account to Canva first!)
They are actively working on their video editing capabilities, so new and improved features will be available in the future.
Canva Tips and Shortcuts
Canva helps make the graphic design process waayyyy faster and easier than it was in the past. With their beautiful templates, premade graphics and elements, and ability to save your branding, you'll be on your way to creating amazing designs in no time.
I hope these Canva tips have given you some new ideas and will help you save time on designing everything you need to grow your online business.
If you want to get the most out of Canva, it's time to uplevel your images. Our stock photo membership will save you time while crafting beautiful, on-brand graphics! It's a win-win.
If you'd like even more styled stock photos and design templates, be sure to check out our membership!