Affiliate Disclaimer: This page may contain affiliate links, which means we earn a commission when you buy through our link (at no additional cost to you). As an Amazon Associate, I earn from qualifying purchases. Read our full Disclosure Policy.
Your website is like your digital, 24-7 salesperson. It's where potential customers and clients get an amazing first impression that leaves them coming back for more. But how do you know when it's time for a website redesign?
It's really important to keep your website fresh, on-brand, and updated in order to be effective. Whether you've recently updated your branding or you're just wondering whether your website design aligns with your audience, it might be the perfect time for a website redesign.
5 Signs You Need A Website Redesign
These five signs will help you recognize whether your website needs a revamp. Although the design isn't everything, it makes a huge difference in helping impress your visitors and boost conversions.
If any of these five signs ring true for you, it's probably time to implement a website redesign. You can hire a designer to do it or handle it yourself. Either way, you've got this—remember, your website really impacts the way you grow your business, so it's worth updating consistently.
1. Your Content Isn't Up-To-Date
One of the most obvious signs that it's time for a website redesign is that your content is old and out-of-date. When we're talking about content, it means your copy, graphics, and more.
A great place to start is with your "about" page. How does it reflect who you are and what your business offers? Has it been updated to reflect any press, milestones, or big accomplishments?
As things change in your business (and they will—it's natural as any business grows!), you'll need to update your website content. And as your content gets updated, it's natural to consider a redesign to keep things fresh and engaging for your visitors, too.
Beyond your website's core pages, you should review what's currently on your home page, products, services, and resources. Are you still offering or featuring everything that's currently there?
A lot of times, we don't view our websites from the point of view of a new visitor. Sometimes, we don't even remember that we created announcement banners or switched out our images for seasonal ones that are out-of-date. Or, we create time-sensitive freebies that aren't really relevant anymore.
Either way, it's really important to keep everything updated. If you're seeing old content, it's time for a website redesign.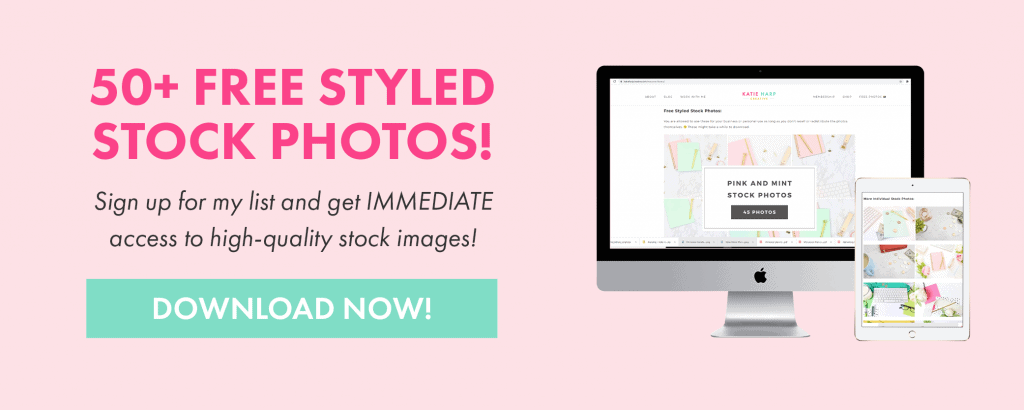 2. Your Branding Is Old Or Inaccurate
On a similar note, if your branding isn't right, it's time for a website redesign! Content is about your written copy…but branding is about how you portray your business. Think colors, images, fonts, graphics, and design.
If you've:
Never had clear branding and just implemented it
Switched up your branding recently
Forgotten to add branding to your website at all
Then it's time to redesign your website to reflect the new branding.
Especially if you've rebranded and you're targeting a different audience, you need to make sure your website is appealing. If you've created a brand board, now's the time to pull it out and get to work.
3. Your Website Takes Forever To Load
If your website takes forever to load, you've got problems. And luckily, a website redesign could be a great solution!
When your website takes a while to load, you lose out on valuable traffic and conversions…and you'll rank lower on search engines. With even a few slight design tweaks, you can improve your site's loading time and page speed. For example, look for out-of-date plugins and remove them.
Another great way to do this is to optimize your images. Make sure they're the right size and that all relevant information, like alt-text, is filled out properly.
4. You Have A High Website Bounce Rate
So, let's say you've figured out that yes…your website takes a LONG time to load. What happens then? Your bounce rate increases!
Bounce rate is the number of users who "bounce," or leave your website to go somewhere else. If your bounce rate is high, load speed, a lack of a mobile-friendly site, weird navigation, hard-to-read fonts, or a lack of clarity in your copy could all be to blame.
Dive into your analytics to understand your bounce rate. Then, see if it's time for a website redesign! Tweak your fonts, add subheadings, switch up your colors to highlight what's important, and create graphics that wow.
This doesn't have to be overwhelming—using tools like Canva and incredible styled stock photography and templates makes it a simple, convenient process.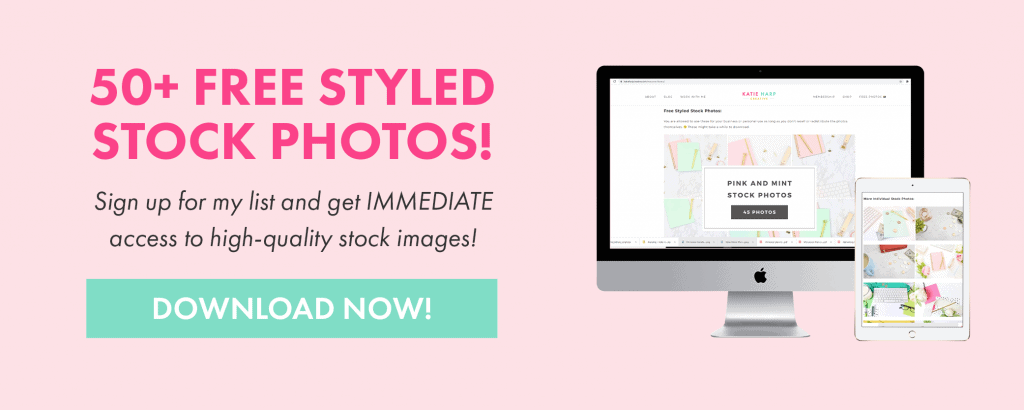 5. You Don't Remember When Your Last Website Redesign Or Update Was
This tip seems basic, but it's one of the easiest ways to know that you're ready for a website redesign. If you don't remember the last time you made any changes, you need to do some updating and adjusting—period.
This doesn't have to be major! But at least once every few months, you need to pencil in time to review your website design and make any necessary changes.
---
A website redesign sounds overwhelming, but even small changes can make a huge difference in helping you grow your business. Take the time to regularly review and update your website for the best results!
Ready to take your branding and business website to the next level? A Katie Harp Creative membership will save you time and money and help you create incredible, branded graphics for every area of your website.
If you'd like even more styled stock photos and design templates, be sure to check out our membership!