Affiliate Disclaimer: This page may contain affiliate links, which means we earn a commission when you buy through our link (at no additional cost to you). Read our full Disclosure Policy.
If you need to learn how to edit Canva templates, then you're in the right place! Whether you've downloaded our free Canva templates or some of our paid templates, this video training can help. 🙂
If you don't yet have Canva Pro, I would highly recommend it! While you can still use our templates on the free version, the Pro version will give you access to additional premium fonts, templates, pro photos, resizing, and so much more.
How to Edit Canva Templates | Canva Editing Tutorial
In this Canva editing tutorial, I'm going to show you how to edit Canva templates. This is a great way for beginners to get started with designing without having any technical skills or experience. I'll walk you through the basics of editing Canva designs and show you some ways to make it easier!
If you want to follow along with the video and don't have templates, you can grab our free set of Pinterest templates here. 🙂
Click here to check out our premium Canva templates!
These are the Instagram templates used in the tutorial:
This is what the Use Template screen should look like: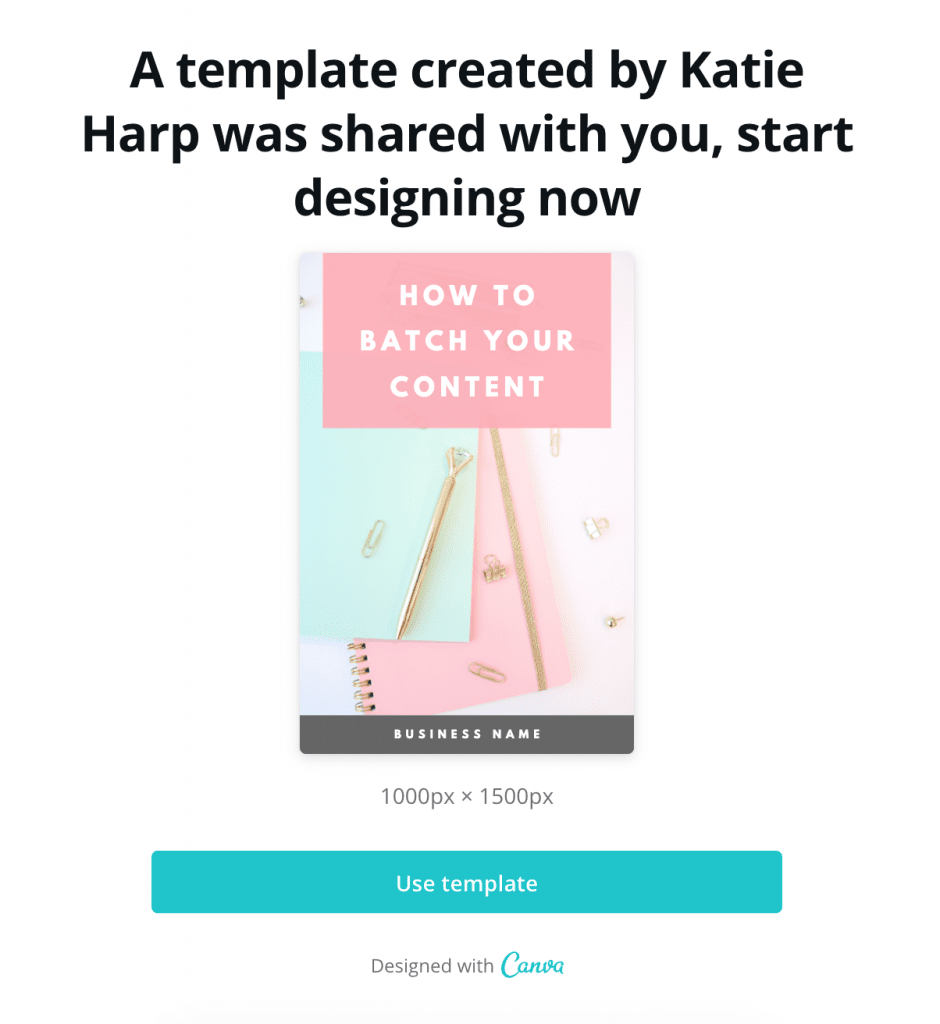 Good luck!
If you'd like even more styled stock photos and design templates, be sure to check out our membership!