Affiliate Disclaimer: This page may contain affiliate links, which means we earn a commission when you buy through our link (at no additional cost to you). As an Amazon Associate, I earn from qualifying purchases. Read our full Disclosure Policy.
Setting goals is incredibly important for any entrepreneur. But in your business, there are numerous types of goals you can set! Choosing the right types of goals helps you keep things realistic and achievable—which motivates you to make progress on your goals!
Every entrepreneur should set strategic goals. But many of us don't set realistic (or relevant) goals. The more reasonable your goals are, the easier it'll be to actually achieve them!
7 Types of Goals You Should Consider Setting As An Entrepreneur
Before we dive in and explore some specific types of goals you should consider, let's talk about creating S.M.A.R.T. goals. This means that your goals need to be specific, measurable, attainable, realistic, and timed. They need to be defined and measured by numbers, realistic, reasonable, and have a deadline or stopping point.
Any goal you're going to set, whether short or long term, can (and definitely should) fit into these categories.
These factors also help you determine whether a goal is too far-fetched (or not urgent). That way, you'll focus your energy and effort on what truly matters.
Without further ado, here are seven types of goals you should set in your business that will be easy to slot into the categories of SMART goals!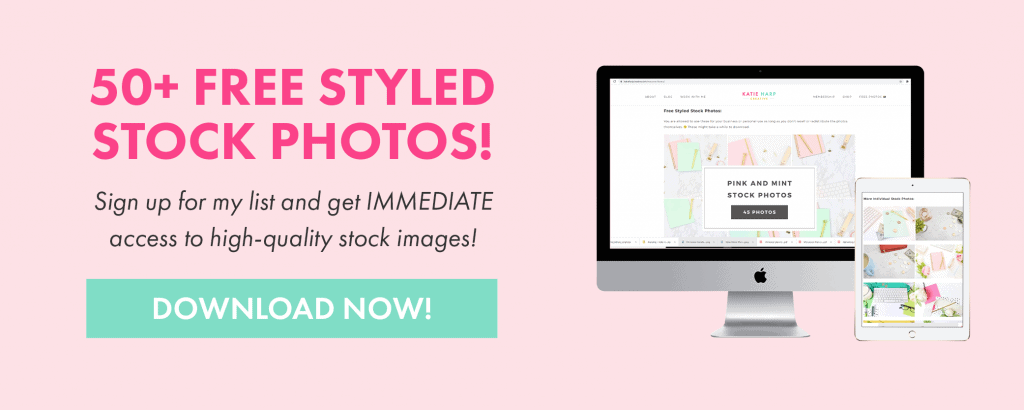 1. Work On Re-Designing or Updating Your Website
As an entrepreneur, you have a LOT on your plate. From running the day-to-day operations of your business to handling customer service and marketing, there's a lot going on. That's why it's easy for behind-the-scenes tasks, like website updates or re-designs, to slip through the cracks.
You're super busy, so it's understandable that you'd skip working on your website regularly or making essential changes. But these tasks can seriously move the needle forward in your business!
Website updates and re-designs are great as one of the foundational types of goals. You'll make the process manageable and keep it a focus on your to-do list.
2. Clarify Your Branding
As your business grows (or if you're just getting started), branding is absolutely essential. Clarifying your branding helps you boost awareness and recognition for your business!
One of the best types of goals focuses on branding. Things like selecting or updating colors, fonts, logos, and graphics are a great idea! You can invest in a membership with styled stock photography, Canva templates, and more to make this easy and attainable.
With a Katie Harp Creative membership, everything you need to boost your branding (including a template for creating a brand board) is at your fingertips!
Related: Why Strategically Choosing Brand Colors Matters (& How To Do It)
3. Increase Sales
One of the most basic types of goals is to increase sales and boost your business revenue. However, you need to figure out what's reasonable, measurable, and achievable when it comes to this goal!
You should select scalable, sustainable sales goals that allow you to grow over time. That way, you'll feel amazing as you reach your goals rather than overwhelmed by the thought of making rapid progress.
4. Build Your Team
Building a team is a huge step for any business owner looking to grow. Whether you're making your first hire or growing your team to fit your new needs, this is a great goal!
Make sure to be specific about what you want to achieve with hiring someone new. How will this team member enhance your business and help you reach your other goals?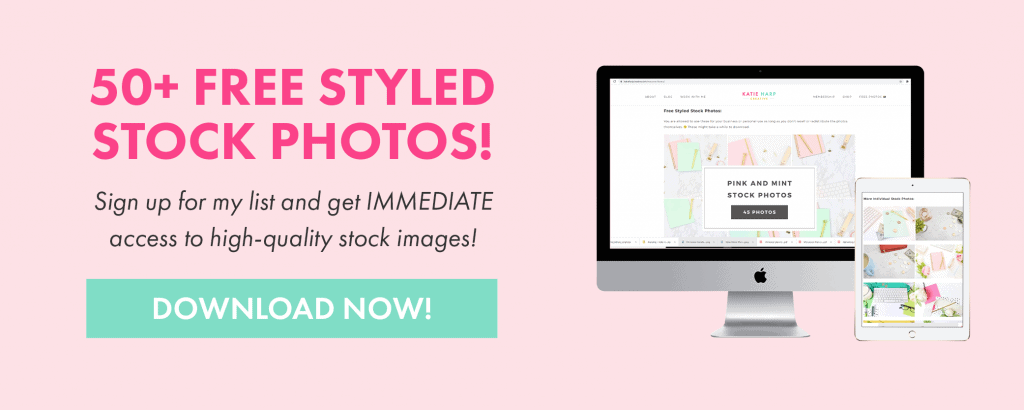 5. Become More Efficient
Another one of the best types of goals is to become more efficient by cutting costs and expenses in your business. Where are you super-efficient, and where could you improve?
(Hint: My Canva templates are a great time-saver when it comes to your social media graphics creation!)
These goals help you make your business leaner, which makes it easier to grow your profitability and scale over time.
6. Launch Something New
Whether you're a service provider or a product-based business, launching something new is a great goal. You'll refresh your mindset, generate more revenue, and even reach both new and repeat customers.
From creating a digital product or course to launching a new collection, there are so many ways to get creative here!
7. Be More Consistent On Social Media and Email
Being consistent is another one of the most important types of goals for any business owner. Growth blossoms out of consistency…and showing up regularly on social media and in emails helps you connect and grow.
But beyond just showing up, you'll want to be consistent with your branding and the graphics you use across every platform! Using consistent Canva templates and styled stock imagery is a great way to do this—and a Katie Harp Creative membership makes the process super easy and convenient.
---
No matter what types of goals you set, consistency is key. Strategically choosing goals from this list will help you make progress and grow your business in a sustainable, achievable way!
If you'd like even more styled stock photos and design templates, be sure to check out our membership!