Affiliate Disclaimer: This page may contain affiliate links, which means we earn a commission when you buy through our link (at no additional cost to you). As an Amazon Associate, I earn from qualifying purchases. Read our full Disclosure Policy.
Instagram Stories really are one of the most fun, enjoyable, and powerful parts of Instagram as a whole. But coming up with creative Instagram Story ideas every single day can be overwhelming.
If you're new to using Instagram Stories, don't worry! It might seem overwhelming to take on creating content for another platform….but 500,000,000 people use Stories every single day!
Creating engaging content for Instagram Stories is easier than you think. Stories can be tons of fun for you and your audience!
What Are Instagram Stories?
Instagram Stories were created to help people share snapshots of their days through photos and videos. By the end of the day, you have a whole "story" slideshow with different pieces of content. Each Story stays on your profile for 24 hours before disappearing.
Stories show up at the very top of Instagram's home feed. Whenever you add something new to your Story, your profile will show up back at the front of the line on your followers' home pages.
There's another layer to stories, too, called Highlights! You can add certain stories as you choose to different Highlight sections on your profile. This is a great way to build collections of content around related topics, like FAQs or behind the scenes.
Related: Why A Content Plan Is Key To Growing Your Business
Why Is It Important To Use Instagram Stories?
Instagram Stories are one of the most effective parts of Instagram as a platform. They progress naturally and create the actual effect of storytelling for your viewer—when things are broken into progressive parts, people keep watching!
With Instagram Stories, you can give your audience an inside look at who you are, who your team members are, and who runs the show at your business. You can also give people a special look at your process and behind-the-scenes content.
While highlighting your products is great, there's one key piece of Instagram Stories that makes them super effective.
Stories help you build brand awareness!
You can create incredible branded Instagram Stories that your followers will instantly recognize. This is HUGE for helping you build awareness, loyalty, and engagement.
Using similar color palettes, branded stock photos, and branded templates helps you do this easily. With the right stock photo membership, creating Instagram Story ideas that match your branding is easier than ever.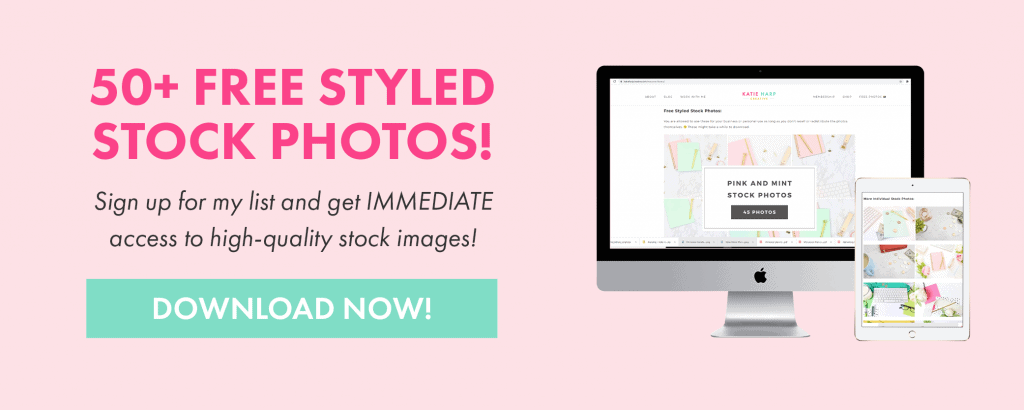 9 Creative Instagram Story Ideas
Now that you know it's important to use Instagram Stories, what types of content should you create? Next time you need a little inspiration, this list of Instagram Story ideas has got you covered!
1. Try Doing A Q&A
Q&As are a great way to boost engagement on your Instagram Stories. You can create a list of customer frequently asked questions for future reference in your highlights.
A question-and-answer series helps educate your community about your business, who you are, and what you offer. Weekly or monthly Q&As make a great opportunity to build community around a series, all housed on IG stories!
Plus, you can download your stories, stitch them into one video, and repurpose that content into Reels or IGTV videos. This helps save you time while giving your content a boost.
To boost engagement, post a story with a question sticker for your followers to submit questions on. You'll also be able to create super relevant content based on questions your followers actually want answered.
Just remember: stories are about engagement, but you can be strategic in creating content you'll be able to repurpose. Whether that's saving them to your highlights or creating an IGTV video, make your stories go the extra mile!
2. Do A "Day In The Life" On Stories
Day-in-the-life content is one of the most fun and engaging Instagram Story ideas! Show behind-the-scenes moments from a typical day in your life as a business owner. Showcase your morning routine and tasks you accomplish throughout the day.
You can even sprinkle in little sneak peeks of new projects, launches, or things you're working on. Your followers will love peeking behind the curtain in your business!
Make sure to show your face on camera to build a true community relationship with your followers. Or, have your team members guest star for a day in the life content piece each week!
To boost engagement with day in the life content, add the Quiz Sticker feature and see how much your followers paid attention.
Or, ask questions or polls throughout the day. These can be as simple as what they had for lunch, whether they love Mondays or hate them, or if they're excited for a new product you showed.
3. Create Polls To Boost Engagement
Polls are super effective in giving your engagement a kick! Your followers will love engaging with your content. But even better, you can get to know your audience with valuable insights.
Let your followers be involved in the processes of your business wherever possible using polls. For example, create a poll with different color options for a product, names for a project, or what service would be most valuable.
As far as Instagram Story ideas go, using polls is one of the most versatile! You can get super creative or keep things simple. Either way, polls really do work.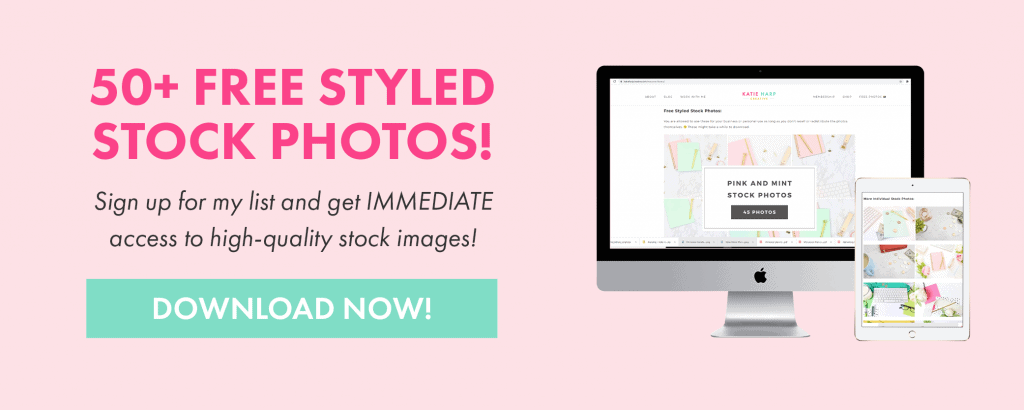 4. Share Sneak Peeks
People love feeling like they're part of something exclusive and important. That's why sneak peeks on Instagram Stories perform so well!
Whether you give a quick snapshot of a new project or a look at your new workspace, people adore feeling special. And sneak peeks really let them feel like they're in on a secret! It's convenient and easy content for you to create, but packs a powerful punch—win-win!
5. Teach Your Audience About Something
Instagram Stories offers a great opportunity for you to teach your audience something. Whether it's specifically related to your business or more general (like a makeup tutorial or recipe) education is great for stories.
Even better? You can repurpose this content like we mentioned above. Download the story tutorials you create and use them to build an IGTV!
Related: 15 Ways to Repurpose Your Content
6. Create Weekly Series To Build Community
Your main goal with Instagram Stories should be to build connection and community.
And just like you need to connect regularly to maintain a friendship, you have to consistently show up on stories in order to build that community. A consistent schedule helps people learn to look for (and be excited about) your stories.
Creating a series also helps take some of the work out of coming up with creative Instagram Story ideas regularly. Under one umbrella topic, there's lots of content you can create for stories!
7. Let Your Audience Celebrate Your Wins With You
Remember: as a business owner, it's so important to celebrate even small wins! Let your followers in on the celebration on your Stories.
Instagram Stories are the perfect place to get really authentic and build a relationship with your followers. Thank your audience for supporting you and let them know what's next!
You can even use the Countdown Timer feature to get your followers excited about something YOU'RE excited about!
8. Give Opportunities For Team or Customer Takeovers!
If you're feeling drained by coming up with Instagram Story ideas, let your team take over! Different people have so many new ideas and viewpoints to share. Use the ideas above and let your team run with them for even more engagement.
Another option is to let your happy, supportive customers or clients take over your stories for a day! This helps you solidify that amazing relationship while building trust with your other followers.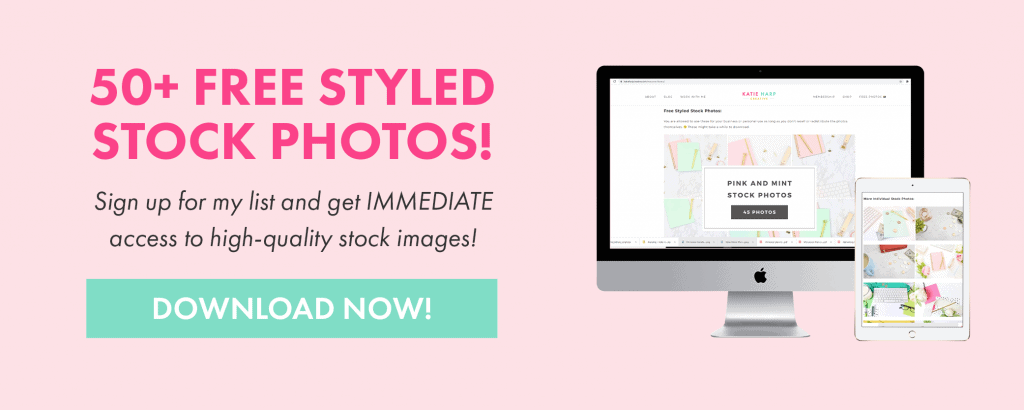 9. Create Engaging, Branded Templates In Canva
With your Instagram Stories, you have a huge opportunity to connect directly with your audience. It's a part of the platform that feels more in the moment and authentic.
But because it feels that way, you're able to build incredible brand awareness. Keeping your Stories instantly recognizable with colors, templates, and styled stock photography means your followers will recognize your Stories instantly.
Select styled stock photos that align with your brand and use Canva to create incredible graphics in minutes.
With a Katie Harp Creative styled stock membership, you get access to hundreds of Canva design templates, quote posts, styled stock photos (and more) for one low price!​
---
These Instagram Story ideas will help you create amazing, engaging content for your followers. If you want to build your community on Instagram, you need to be using Stories right now! Get creative, have fun with it, and look for every opportunity to build connections and engagement.
To take your Instagram Stories to the next level, remember to use gorgeous templates and styled stock photography. A Katie Harp Creative Stock Photo Membership makes this easier than ever!