Affiliate Disclaimer: This page may contain affiliate links, which means we earn a commission when you buy through our link (at no additional cost to you). Read our full Disclosure Policy.
As an entrepreneur, you need to curate a visual identity that tells your audience who you are and what you do. It can be tricky, but it's definitely not impossible. It's time to maximize your marketing with amazing images!
It's easy to admire really great brand images. The right picture tells a story, matches your branding, and sets you apart.
Finding that perfect photo and making it work for you? It can be tricky.
Let's dive in and explore all of the ways you can maximize your marketing with the right branded images.
How to Use Images to Maximize Your Marketing
It doesn't have to be overwhelming to create a stunning visual brand that your audience will love. These strategies will help you maximize your marketing with ease (and less stress!)
Use Your Brand Colors
Your brand colors play a starring role when it comes to choosing the images you want to use. When you pick out an image, it should feature your brand's colors.
This way, you begin to form a cohesive visual identity!
Once you've got a cache of images that match your brand colors, it's time to find the ones that match your content.
What themes do you tend to talk about on social media? Or on your blog?
Try to pick images that communicate those themes without drifting too far from your aesthetic.
What kind of images would be most enticing to your audience?
Make Sure To Size Your Images Correctly
After you've selected an image, you need to make sure it is correctly oriented and sized. Each platform you use will have different requirements.
You can use this list for reference as you're putting your images together!
Facebook Images: 1200 x 628 pixels
Twitter Images: 900 x 450 pixels
Instagram Images: 1080 x 1080 pixels
LinkedIn Images: 1350 x 440 pixels
Pinterest Pins: 1000 x 1500 pixels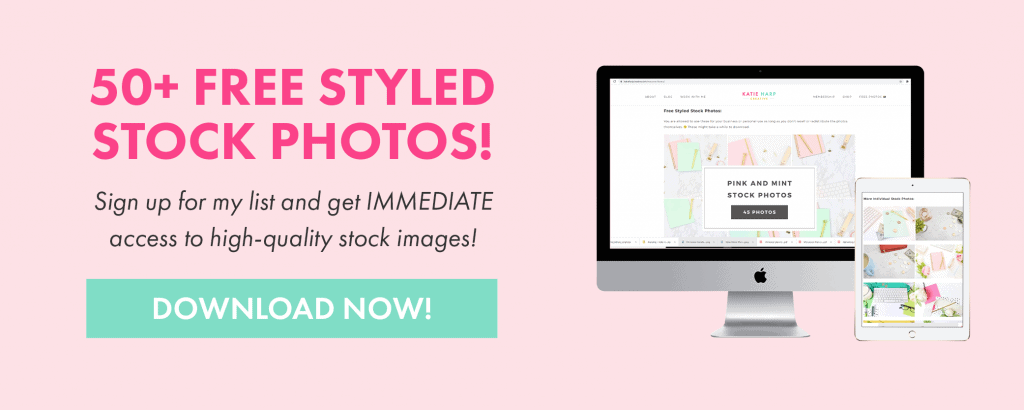 Start Looking For the Best Stock Photos For Your Marketing Images
Stock photos are important. There are free sites online…but to really maximize your marketing, consider purchasing a stock photo membership.
You might be able to squeak by with a free site at first. But a membership gives you niche-specific, quality, on-brand stock photos!
With our stock photo membership program, you get instant access to over 1370 styled stock photos. We add more all the time, and feature collections seasonally and based around color palettes and themes.
When you're looking for images to maximize your marketing, get creative! Choose unique and eye-catching images from the same series or photographer. This will help you maintain a cohesive feeling throughout your branding.
Keep all these photos in an image library that you can choose from when you're ready!
Another thing to keep in mind are the photos you have already used or stored. You want them to all mix well together! Avoid choosing images that are extremely different from what you've previously used.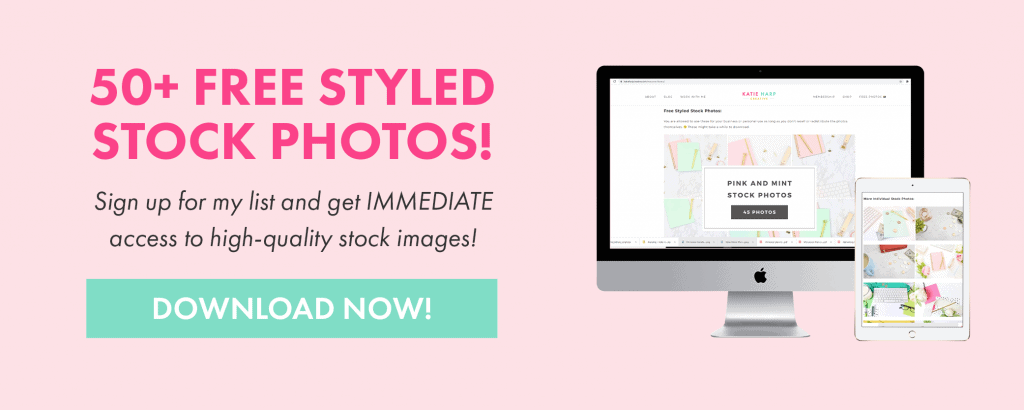 Maximize Your Marketing with Visual Storytelling
Now that you've picked out your images, it's time to use them!
A great starting place is educational content. Creating graphics that educate your audience establishes your credibility and authority in your niche.
Not sure how to use visual storytelling to maximize your marketing? Don't worry!
These suggestions are a great resource to return to and use:
Create a step-by-step or how-to graphic using your new images
Design a list that teaches your audience something new and inspires them to share
Make a helpful infographic that explains something complicated or assists your audience in decision-making
Share a funny meme about your niche
Combine a powerful image with an impactful quote
Make Sure Branded Images Are Also Part of Your Website
Humans are visual creatures. Use this to maximize your marketing by putting branded photos out there!
In addition to keeping your branding uniform, they also tell your audience about your mission.
You can use branded images on business assets to make them more effective. Try adding branded images to your:
Website
Landing pages
Blog posts
Sales pages
Lead magnets
Ebooks
Webinars
Onboarding materials
Forms
Customize Your Photos to Reflect Your Ideal Audience
Choosing the right images is only step one. You'll maximize your marketing by customizing the images, too!
There are lots of apps out there that can help you.
Canva is basically essential. Use the free version or upgrade to the (incredible) pro version for only $12 a month.
Photoshop and Lightroom CC are also good options. They might take a little more learning to use. A basic subscription is only $13 a month.
Mobile apps, like Picsart, are another option if you want the freedom to design images from your phone. It all depends on what functionality you need.
When it comes to customizing your images, there are lots of things you can do. Add extra illustrations or elements, create a fun collage, or remove the background from a photo for a cleaner look.
---
Turning stock photos into stunning on-brand images will take your business to a whole new level.
Inspire, empower, and awe your audience with gorgeous images that will maximize your marketing!
Our styled stock photo membership is the easiest way to uplevel your image marketing. With over 1000 images (and counting), you'll find on-brand, cohesive, color-based images that make marketing a breeze.
If you'd like even more styled stock photos and design templates, be sure to check out our membership!