Affiliate Disclaimer: This page may contain affiliate links, which means we earn a commission when you buy through our link (at no additional cost to you). As an Amazon Associate, I earn from qualifying purchases. Read our full Disclosure Policy.
Creating incredible graphics for social media, emails, and other marketing strategies helps you appeal to your audience. In fact, graphics are one of the most effective (and easy, when you do them the right way!) ways to market your business on social media. There are actually five key types of graphics that you should consider making and using in your online business.
Filling your social media with enticing graphics doesn't have to be stressful. With the right templates and strategies, you'll be able to effortlessly mix different types of graphics together for a compelling, engaging social media feed.
5 Types Of Graphics You Should Use To Market Your Business
Let's dive into the five main types of graphics you should start using in your marketing. Each one serves a different purpose and helps nurture your audience for specific goals in your business!
Educational Graphics
The first type of graphic you should use is educational graphics. These are images that help teach and educate your audience. A huge part of promoting your business means providing genuine value and serving your audience. And educational graphics are one of the best types of graphics to do just that!
You can share tips, routines, knowledge, guides, and advice to help your audience with different topics in your niche. These types of graphics aren't about directly selling, but rather inspiring and helping your audience.
As you provide that genuine value, your audience will start to trust your business more and more. This makes it so much more likely that they will invest in your products or services later on—you've already built the foundation of a trustworthy relationship.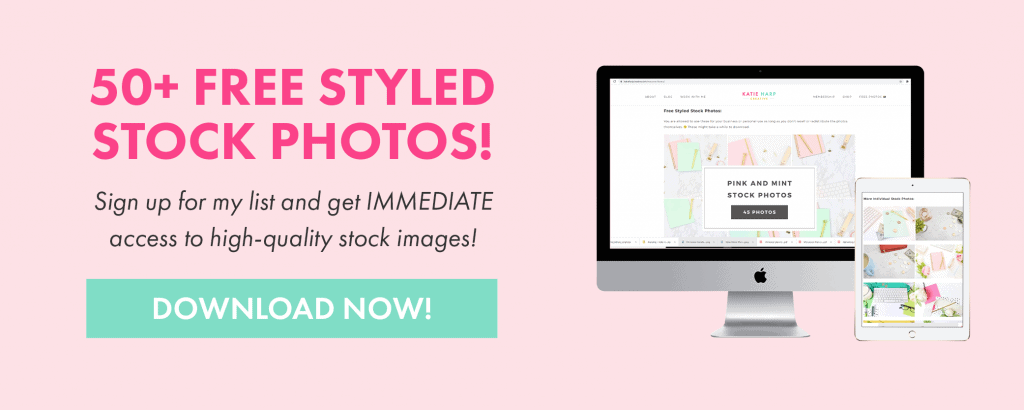 Engagement Graphics
Being engaging is so important on social media. Aside from the fact that many social media platforms have algorithms that prioritize your engagement rates, engagement lets you build a two-way, conversational relationship with your audience.
Try posting about yourself and why you're in business, behind-the-scenes content, and funny images and memes. All of these content pieces are easy to create using graphic templates (as long as they're on-brand, of course!) and can be repurposed and used again later.
Hype-Up Graphics For Launches
Whether you're launching a product, course, or service, you need to hype up your launches. That's why one of the best types of graphics is hype-up graphics that create a buzz about what's happening in your business.
With these graphics mixed into your feed and some strategic, well-written copy (with clear CTAs) you'll be sure to see great results.
Related: How To Maximize Your Marketing With Amazing Images
Promotional Graphics
Speaking of what you have to offer, make sure to add promotional graphics to your wheelhouse, too. From the content you've posted on your blog to your products or services, there are so many important things you'll need to promote.
Promoting your work with graphics is engaging, effective, and eye-catching! Even better, with enticing promotional graphics, you'll drive traffic from your social media accounts back to your website to learn more. Plus, you'll be able to almost effortlessly start boosting brand recognition for your business.
Announcement Graphics
As a business owner, you likely have important announcements to make a few times a year at least. From special sales to promotions and important updates, you need to be able to effectively communicate announcements with your customers and followers.
That's why announcement images are one of the key types of graphics to create. Think about how you can repurpose your announcement graphics, too. An email with just huge blocks of text isn't quite as engaging as one with beautiful, eye-catching announcement graphics included!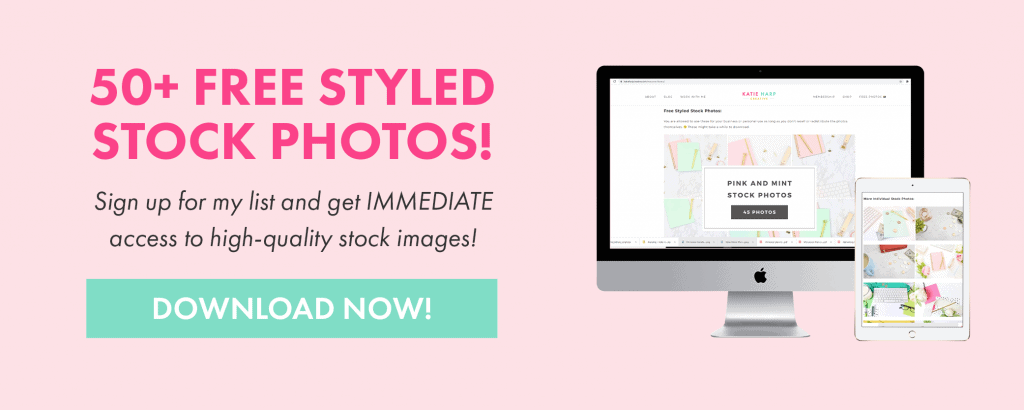 How To Mix Up The Types of Graphics You Use In Your Marketing
Now that you know about the five key types of graphics you should be using, let's talk about the right way to blend these in your feed. Even more importantly, let's talk about some tips and tricks to make creating these graphics easy and stress-free!
Visual content is incredibly important for any business. It's engaging, eye-catching, and helps you express ideas quickly and effectively for your audience.
You can also build powerful brand awareness and recognition through strategically branded graphics. But the key to a compelling visual story is to mix various types of graphics effectively.
Make Sure To Create Graphics For Each Platform's Recommended Dimensions
First, make sure you're creating graphics that work for each platform's specific recommended dimensions. Every social media platform has different image dimensions, and you'll need to tailor your content to fit those for the best results.
With Canva Pro, you can effortlessly resize graphics to fit different social media platform dimensions. It's super easy and convenient—you can create one graphic you love, resize it, and adjust as needed.
Use Consistent Branded Design Templates
Templates save you so much time and effort….and they make creating a cohesive, branded feed easier than ever! But did you know that you don't even have to spend time creating your own templates?
With a Katie Harp Creative Membership, you'll not only gain access to thousands of incredible styled stock images, but you'll also get access to hundreds of design templates ready to go inside Canva!
These templates include:
Pinterest Templates
Instagram Post Templates
Instagram Highlight Covers
Instagram Story Templates
Quote Graphic Templates
Lead Magnet & Ebook Templates
E-course and Webinar Slides
Media Kit Templates
Services & Pricing Guide
Brand Board Template
Canva Digital Product Mockups
Blend Photos and Graphics Together
You should mix together photos and various types of graphics in your feed.
That's right—your feed shouldn't be all one or the other. Just make sure to use consistent color schemes when possible to promote brand awareness.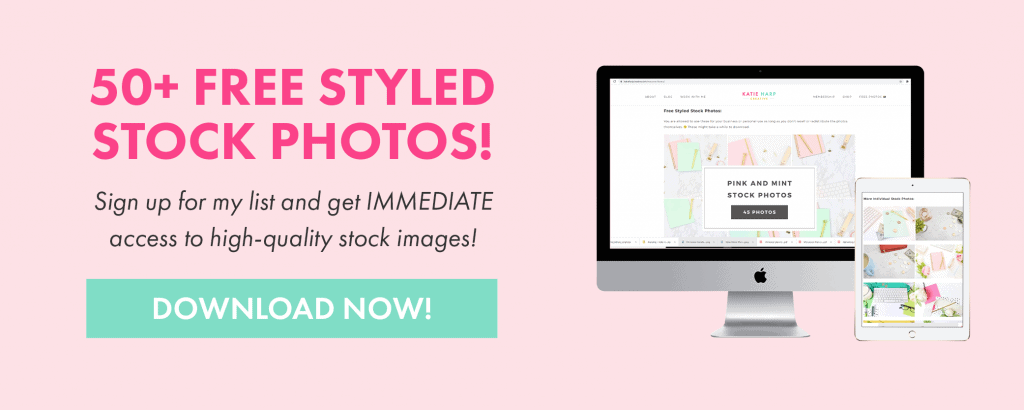 Add Other Types of Graphics, Like Quotes
Quote graphics are another of the essential types of graphics you should use. They help you add personality and relevance to your social media so that you can connect with your audience on a deeper level.
Plus, they're aesthetically pleasing and eye-catching. Quote graphics are key if you're looking to "stop the scroll" on social media and attract engagement.
With a Katie Harp Creative Membership, you'll be able to create impressive quote graphics with easy-to-use templates.
---
Mixing up the types of graphics you use helps you engage your audience and build a compelling, cohesive feed. With a Katie Harp Creative membership, creating the right types of graphics is even easier!
If you'd like even more styled stock photos and design templates, be sure to check out our membership!